Ratings
| | |
| --- | --- |
| Overall: | |
| Quality: | |
| Value for money: | |
| Fitness for purpose: | |
| Comfort: | |
| Versatility: | |
Overview
Price when purchased: Sponsored Item (www.sadalienclimbing.com)
Price now (August 2019): Launch kit from £135, Modules from £48
I was intrigued by the bold new contender to the climbing training equipment crowd when given the opportunity to put a BETA test unit through its paces and incorporate it into my regular training regime.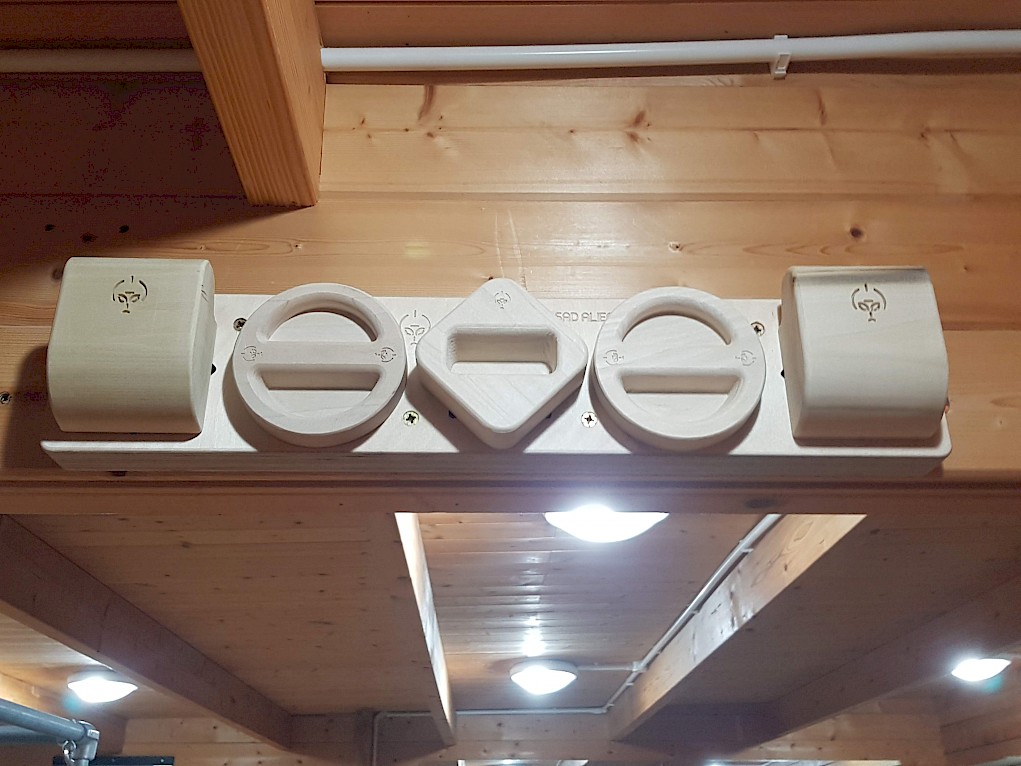 First impressions were good; the build quality is a cut above others with professional CNC production methods ensuring every unit is perfect and identical. The chunky plywood unit is the ideal size for installing above doors as would be the case for the majority of board owners without the luxury of a training room. The pre-drilled mounting holes could have been chamfered to add a neat little finishing touch, and give the satisfaction of the screws sitting flush once in, the mass production units may well have this feature. Once installed the unit was solid.
Experience
The innovative modules for the unit, crafted from yellow poplar, are incredibly comfortable and versatile; the ease at which modules can be swapped out or rotated in 45deg increments is inspired. The precise cut of each module attachment point gave a very snug fit but I never found myself fighting to get one in or out. Often a good wiggle followed by a good slap to seat it fully was all I needed. After a good few months of use I would assume that modules slide in and out effortlessly whilst remaining bomber. With 5 slots in width to play with it suits every climber size, for other boards you're limited by hold position and must change your workout accordingly. The production models come with 1x3 slots, 1x5 slots and 2x5 slots giving plenty of room to experiment with, the model I had was 1x5 and allowed for plenty of creativity, the 2x5 offers greater potential for offset hangs and reps to better train one-sided weaknesses. The Alien unit gives you freedom to train all hold types exactly at the width you need. From the short play I had on the Red Spider BETA station's peg modules I assumed that I would be able to attempt some pegboard style campus, moves but they were too snug and to release one whilst locked off on another was too much of a fight to make it a practical peg board replacement. I have been assured that this has been improved in the production modules.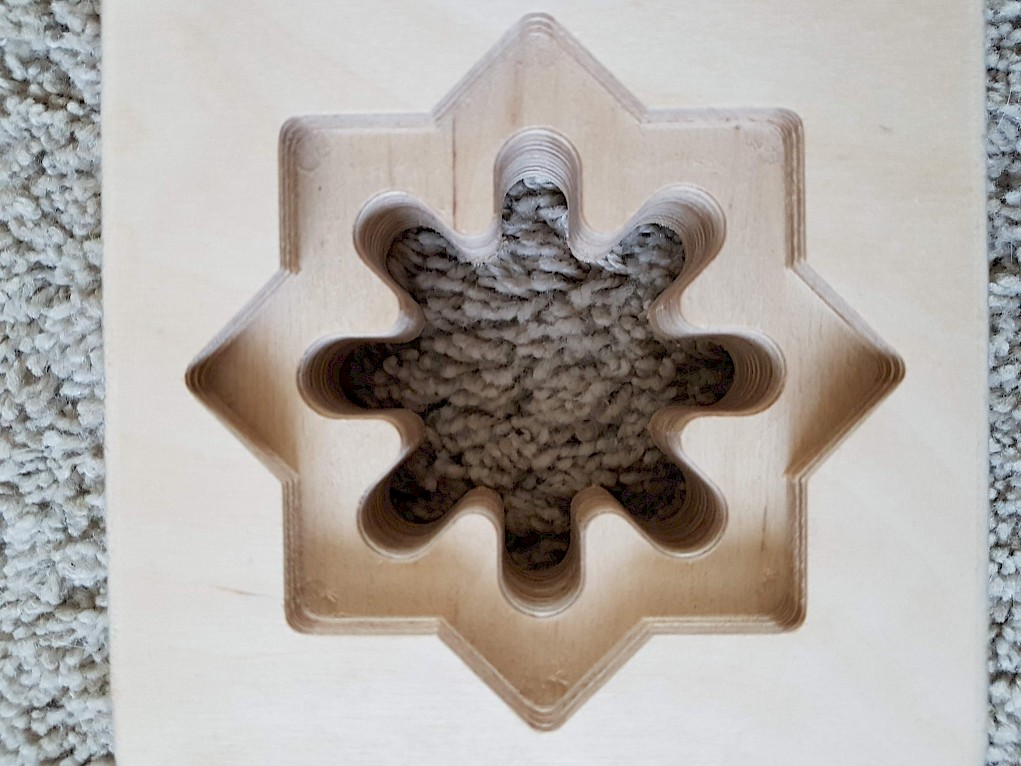 I love the ability to rotate the modules; this is where the unit truly sets itself apart from the market. Competitor boards only allow for training the same few muscle groups in a particular way. Suddenly having the freedom to turn flat 1-pad crimps into opposing gastons changes everything – you work so much harder to maintain good form, the form needed to climb hard. It gives a more complete upper body workout simply by rotating modules. I found that hanging/repping from the top of the unit itself with all modules removed was also comfortable and would negate the need to replicate a similar extra-deep module – cheeky money saver allowing you to purchase the more 'advanced' modules.
The rounded slopers unassumingly sculpted into the bottom side of the juggiest-jug module are a new offering in the training board market instead of the usual flat-angled sloper and present an excellent challenge for those all too common rounded holds outside, ideal for my recent trip to Font!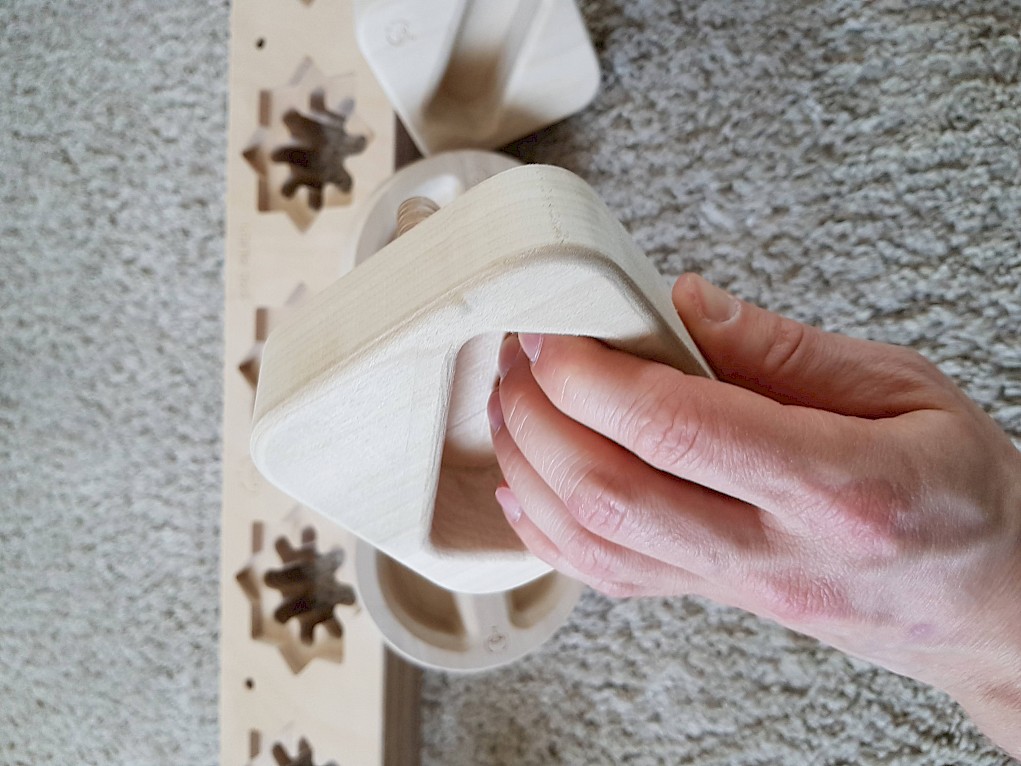 The deep 4 finger pocket with 15deg sloper on the flipside are ideal for the latter stage of a warm up – I did find that my pinky finger had a bunching of skin at the joint in contact with the hold but I put that down to the callouses grown from endlessly tailing ropes whilst instructing. I preferred the sloper side of this hold over the flat as I found a more comfortable position for reps.
Verdict
All in all an impressive piece of kit that will instantly lead the industry as a training tool accessible to both new climbers keen to push their grades and learn about training, and elite climbers wanting the best tool to complement their training regime. Price-wise it could be seen as a little steep but it's well worth the quality of training one can make from this kit, I would recommend buying a base station and then picking your own modules to get the most out of it.